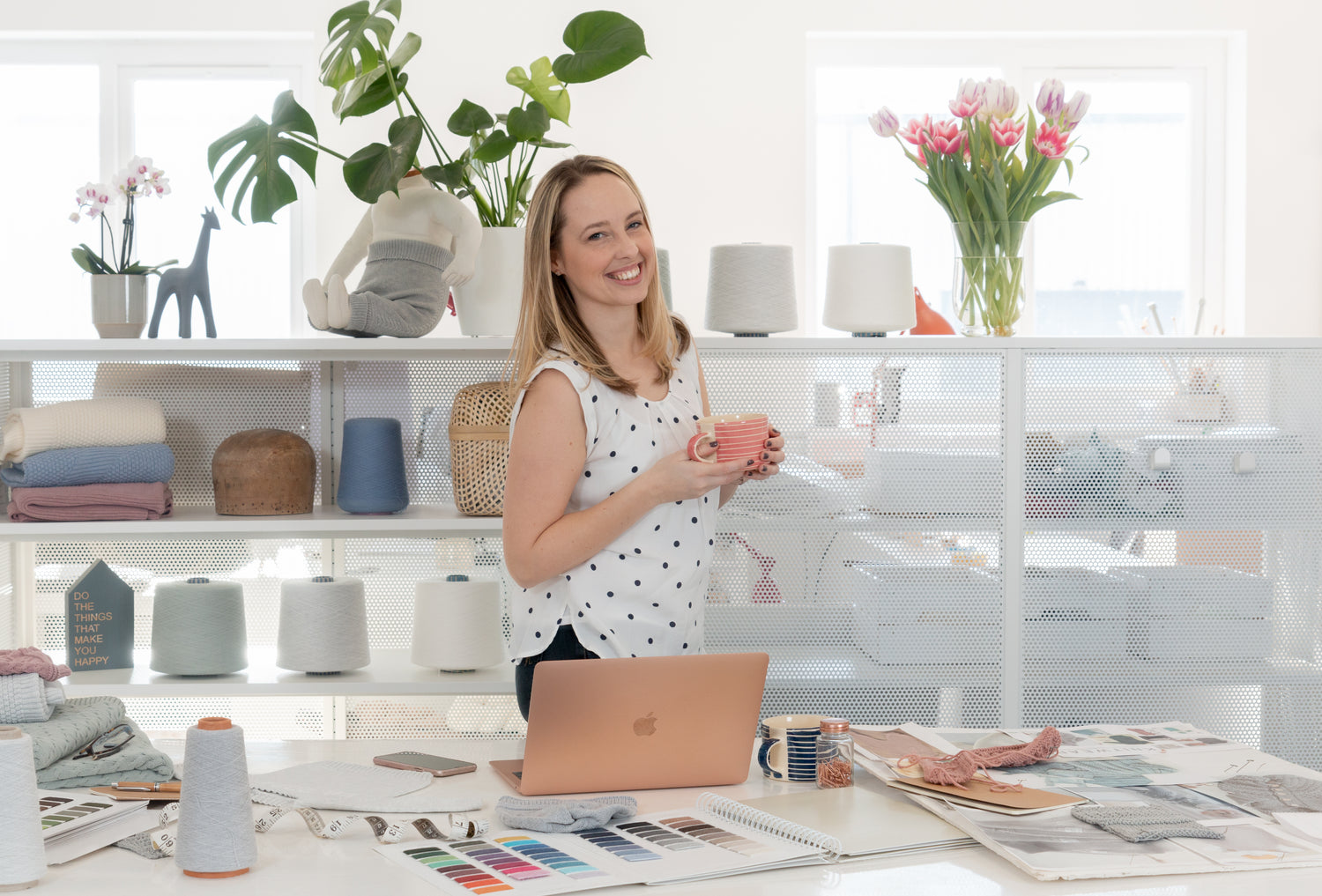 Beautiful. Timeless. Organic.
We're all about bringing you beautifully soft organic clothes and accessories, designed and made in England as timeless pieces to be handed down the generations.
If you have a question I'd be happy to help, just drop me a message in the chat or use the link below to get in contact.
Contact Us
Our Size Guides
We all know how hard it is to predict what size clothes are when you're buying online. Here are some handy size guides so you can check before you buy - but don't worry we're happy to help with returns, just keep the labels on and packaging until you've tried them on. 
Mellie Green Organic:
OUR KNITTED JOGGERS
| | | |
| --- | --- | --- |
| AGE | Length (extended cuffs) | Length (with turn ups) |
| 0-3 months | up to 38 cm | up to 29 cm |
| 3-6 months | up to 42 cm | up to 31 cm |
| 6-9 months | up to 44 cm | up to 33 cm |
| 9-12 months | up to 46 cm | up to 35 cm |
Pigeon Organics:
CLOTHES
| | |
| --- | --- |
| AGE | HEIGHT OF CHILD |
| Newborn | up to 56 cm |
| 0-3 months | up to 62 cm |
| 0-5 months | up to 66 cm |
| 3-6 months | up to 68 cm |
| 6-12 months | up to 77 cm |
| 12-18 months | up to 85 cm |
| 1-2 years | up to 90 cm |
| 2-3 years | up to 98 cm |
HATS
| | |
| --- | --- |
| AGE  | HEAD SIZE |
| 0-5 months | 40-42 cm |
| 6-12 months | 43-45 cm |
| 12-18 months | 46-48 cm |
| 1-2 years | 49-50 cm |
| 2-3 years | 50-51cm |
Natural's Range from Little Green Radicals:
CLOTHES 
| | | |
| --- | --- | --- |
| AGE | HEIGHT OF CHILD | CHEST |
| 0-3 months | up to 62 cm | 42 cm |
| 3-6 months | 62 cm to 68 cm | 44 cm |
| 6-9 months | 68 cm to 72 cm | 46 cm |
| 9-12 months | 72 cm to 80 cm | 48 cm |
| 12-18 months | 80 cm to 86 cm | 50 cm |
| 18-24 months | 86 cm to 92 cm | 52 cm |